Testimonials
Reviews and feedback for B Innovative from our valued customers: avg. 4.9 stars - based on 21 reviews.
Many thanks - your reviews and feedback are very important to us. Click here to add a review.
Web Site
Having met Chris and Robby at a Chamber of Commerce function, it took me about a year to get back in touch to revive my rather stale web site. They didn't tinker at the edges but did a complete revamp, added features I'd not even imagined and best of all, installed a management system that I can understand and operate to update the web site on a regular basis.

They talked to me in language I could understand and explained every step as it was being done. Best of all - they are there to help if I get confused or do something stupid. Their customer service and aftercare is great.

Would I recommend B Innovative to others? I have done and will continue to do so in the future.
Website build & development: 3 month Google Analytics review
Results speak for themselves and a big thank you.

Looking forward to progressing every thing next year. I didn't realise how much difference a professionally created website would make to my company and I definitely believe I picked the best company to build the site and take us out of the dark ages.
New Business Website
We found B Innovative Web Design on the internet by doing a general search for web designers in Worcester. We made contact and Robby & Chris, the Owners, came to see us for an initial chat. We felt reassured straight away that they could help us create a website for our business. Importantly, we immediately knew that they were interested in our business not just a website. They worked with us over the coming weeks, taking photographs of our projects, creating galleries of our work and guiding us to make choices about marketing ourselves on the internet.

The result is a website we are proud of and, we think, looks great. Importantly, within days of it going live we had an enquiry! As a result we have a new major contract for our business. We couldn't be more thrilled. Thanks B Innovative!
New website for Sirius Marine Services
Following contact from a prospective web designer, SMS decided to investigate further and invited B Innovative web design to come and talk to us. They popped over for a meeting to see our set up and get to know us. They were impressed with our operation and Chris & Robby were here for part of the day understanding both our brief and exactly what we do here.

With some reluctance to commit to the expenditure, we appointed them to come up with some drafts that we may commission later. All this on a Friday. By Monday evening a draft framework turned up. I was so impressed I told them to go ahead. The crux of their brilliance has been in the interpretation of the brief. The site still looks pretty much like the original draft version, but more importantly is just what we described, yet better! The end result has taken just a few months to perfect and following a drip feeding of pages. The whole site is now complete.

The site includes a management system for me to update and make changes including new picture galleries and more.
Neil

Hi Robbie and Chris
This is just to say thank you for our web site. After 2 years I am finally happy that we have an attractive modern site that I am now happy to recommend to people. It is easy to manage and you were both very understanding of our needs and interpreted our requirements extremely well.

Thank you very much I look forward to many years of cooperation.
Gill
Website design
I met Robby & Chris at a Business Link event. They had recently started their own business, B Innovative, building websites, focusing on small local business in the Worcester area. I needed a website for my business and they offered to help.

They took a brief for the site structure, layout and content I wanted, incorporating the design & branding we had from a leaflet.

The new website looks great! I'm really, really pleased with it. It incorporates all aspects of the business and the services we offer and it started bringing in business within the first week! The guys at B Innovative even taught me how to make changes myself without constantly needing to go back to them, it's so simple!

I recommend you contact them today for your new business look.
Thanks guys.
Does Google know your website is there?
Need more traffic to your website to drive enquiries & sales?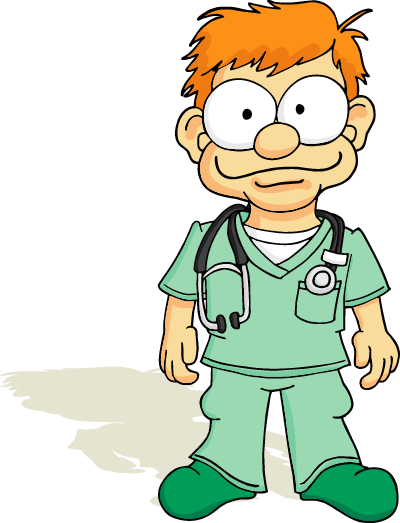 To find out how to improve your ranking Contact us for a website health check today